Working at Wiper and True
Our culture
Wiper and True is a Brewery dedicated to making beautiful beer and providing a safe, inclusive and accessible place to work and come visit. Our employees enjoy a work culture that promotes trust, inclusivity, team-work and a continuous drive to improve and support each other. To see our open vacancies, click here.
"Perhaps it shouldn't be a surprise by now but I'm always in awe of the team's ability to solve problems and keep innovating."
What We Offer
Wiper and True are a registered Real Living Wage company. In addition to the standard employee package with all the usual core benefits of pension and holiday packages, we also offer some exciting additional benefits to our team. These include:
- Additional 3 days holiday per annum in 2023, moving to 5 days in 2024 and onwards
- Enhanced carer/parental emergency paid leave of up to 5 days per annum
- Enhanced paid childbirth leave (formally known as maternity leave) to a full 3 months pay at 90% pay. 
- Full pay sick leave up to 2 weeks (pro-rata for part time employees) per annum
- Employee Assistance Programme that offers free and confidential support on a wide range of work-related and personal areas.
- Cycle to work scheme: Cyclescheme is an employee benefit that saves you 25-39% on a bike and accessories. You pay nothing upfront and the payments are taken tax efficiently from your salary by us as employer.
- Techscheme: Techscheme enables our employees to buy the best tech in a convenient way. You save between 2-12% depending on your rate of tax, and spread the cost over 12 payments. It's like a year round sale with interest free credit
- 50% discount for beers and merchandise from our taproom
- Family and friends discount on all our products
- Opportunity for continuous professional development and training
- Regular team socials and monthly events
Our Values
Flick through the slideshow below to read our four core company values, which our team developed together. These values guide us in all our business decisions, helping shape our company and the way we interact with the wider world. Every week, we work hard to ensure we are embedding and living up to our values, ensuring our team's voices are heard via surveys, regular one-to-one catch ups, and encouraging people to give feedback on areas they feel the business is doing well or need to improve. We know we all make mistakes but we try to encourage a culture that sees these as learning opportunities, and keep honest and open with our teams.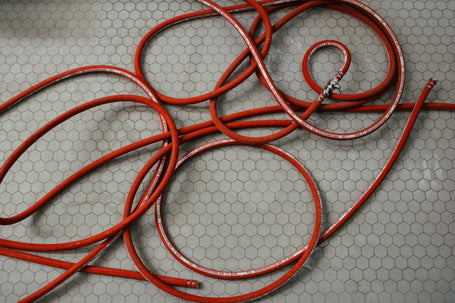 Constantly Improving
We consistently look at ways to learn and improve as a business, for the benefit of our beers, our customers and our team.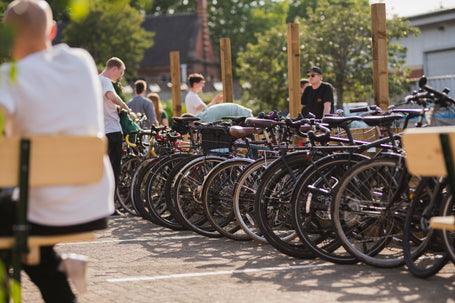 A Force of Good
We act with thoughtful integrity in all areas of the business, looking beyond the scope of our products to ensure we integrate with and contribute to sustainable positive change for our local community and the wider world.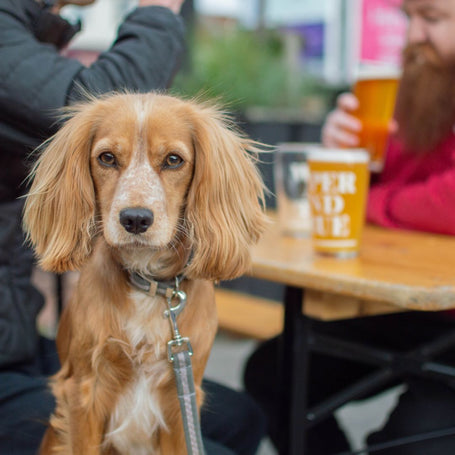 Inclusive Respect
We build and maintain a safe and inclusive workplace for our people, where everyone is respected, listened to and can affect positive change for Wiper and True.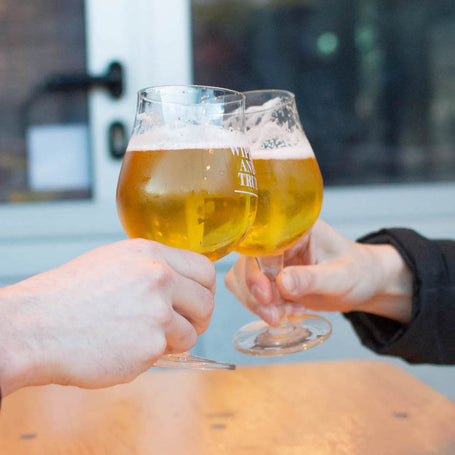 Celebrating Success
We create a working environment where individuals and teams feel supported, satisfied and proud of their achievements, whatever the circumstances or challenges they may be facing.
Equity, Diversity & Inclusion
Our Equity, Diversity & Inclusion work forms a core part of our strategic business objectives, meaning it is weighted as equally important to the success of our company as our financial performance. We have a clear overarching statement that summarise our EDI commitments for the business:
Wiper and True prioritises and focuses on constant learning and improvement in edi practice, with the ambition to be a safe inclusive and accessible company for all.
You can learn more about our work to date and key goals from 2022 in this blog post.
Like what you've read? Click here to discover our open vacancies.